YOUR ALTERNATIVE TO BRACES From Tulsa's favorite dentist, Dr Beller!
Invisalign is a cutting-edge solution for achieving straighter teeth and correcting smile imperfections.
Unlike traditional metal brackets and wires, Invisalign utilizes clear aligners that are custom-made to fit snugly over your teeth and gently shift them into proper alignment.  Invisalign aligners are removable, allowing you to easily eat, drink, brush, and floss. With advancements in technology, even patients who were previously not eligible for Invisalign may now be suitable candidates.
Discover if Invisalign is the right choice for you and take a step towards achieving a flawless smile!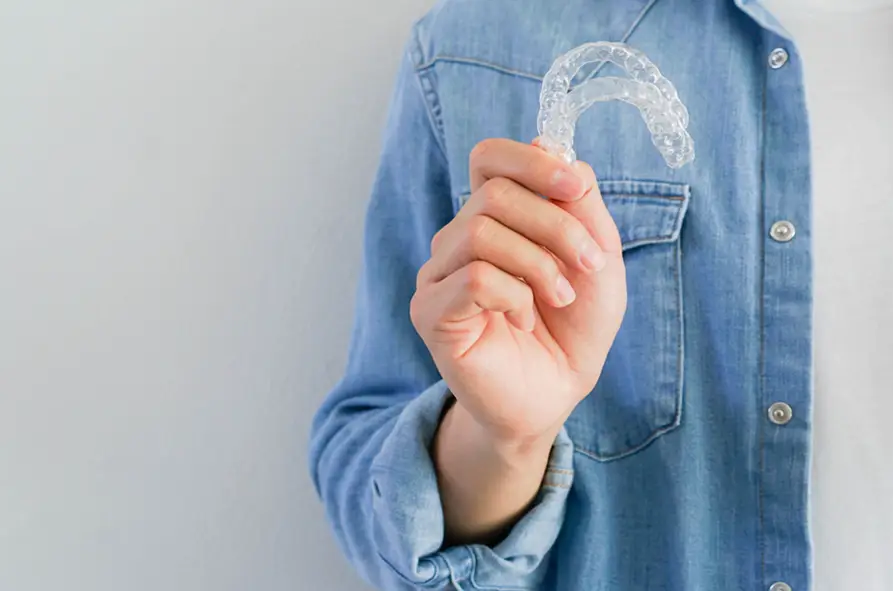 TULSA INVISALIGN PREFERRED PROVIDER
Orthodontic treatment is often necessary to create an ideally straight smile that is also easy to keep clean and healthy. While many patients would benefit from orthodontic appliances, they wish to avoid the aesthetic of traditional metal braces and the additional effort required to clean them.
At 81st Street Dental, we provide options to straighten patients' smiles with Invisalign aligners. For mild to moderate bite and alignment correction through discreet orthodontics, contact our Tulsa Invisalign provider, Dr. Kathryn E. Beller today.
DO YOU QUALIFY FOR INVISALIGN?
Invisalign trays are ideal for those patients who are in need of correction for crowding, spacing, and malocclusion. Patients also need to be able to wear their trays for at least 22 hours each day.
If patients are likely to forget to clean and place their aligners after meals or brushing, or require comprehensive orthodontic treatment, they may be best served by traditional metal braces. If you do not qualify for Invisalign orthodontics, we will help you find an orthodontist to explore alternatives.
PERSONALIZED ORTHODONTIC TREATMENT
These clear aligners are made to match the unique shape of your smile, enhancing the comfort and of your treatment. Once it has been determined you qualify for orthodontic correction through Invisalign trays, we take detailed impressions of your teeth. These are then sent to a laboratory so your custom aligners can be fabricated.
Each set of aligners is worn for about two weeks before the next set is provided, gradually moving your teeth into ideal placement. Compliance is highly important for the aligners to be effective, and failing to wear your trays for at least 22 hours every day can extend the timeline of your overall treatment plan.
THE BENEFITS OF INVISALIGN CLEAR ALIGNERS
The primary reason to opt for Invisalign treatment is maintaining a natural aesthetic. In addition to being nearly invisible, these orthodontic trays are removable, so patients can take them out during meals and regular oral hygiene routines. Invisalign trays make it easy to eat your favorite foods and brush and floss your teeth normally. For patients looking to enhance their smiles for a special event, Invisalign trays also allow teeth whitening gel to be applied directly to the aligner.
REQUEST YOUR FREE INVISALIGN CONSULT
If you are interested in Invisalign clear aligners, contact Dr. Beller and our team today to schedule an appointment. We provide invisible braces in Tulsa and throughout the neighboring communities.